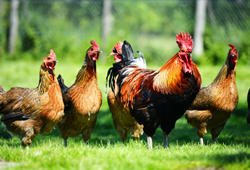 Nutritional Counseling:Teach About Food as Medicine
The core of nutritional counseling begins with the knowledge that all the food we put in our bodies becomes a part of us. Your cellular health is the direct result of the food you eat. And if you don't have your health what do you have? When you think of food in this light, it is easier to consider what foods to add and what foods to eliminate from your diet to remain in optimal health. This concept is especially crucial as America is facing an epidemic of chronic disease. According to a 2013 study by the National Resource Council and the Institute of Medicine, Americans rank last out of 17 industrialized nations in health. We have the most expensive healthcare system in the world, yet Americans rank highest in heart Disease, lung disease. diabetes, and obesity. These conditions reflect our unhealthy relationship with food and how we think of food. We need to change this thought process to restore a healthy, balanced life.
Our Approach To Nutritional Counseling :
At Nature of Healing we help you unlearn old habits and relearn news way to see your relationship with food.
Based on an intake form and initial interview, we'll address how your current food choices impact your life and discuss how different foods impact the body. This includes the foods as well as the energy of the foods.The final step is helping you reclaim responsibility for your food choices armed with the knowledge of what foods are the most vital. We encourage our clients to always listen to the wisdom of the body (as symptoms). The body tells the story of health and dis-ease. We empower our clients with knowledge of healthy food choices including key concepts that:
Food should be as close to the earth as possible. Choosing foods in their original packages, as it came from the earth.
Always choose foods in every meal that are alive, with enzymes to aid in digestion (probiotic foods, fermented foods like kombucha, kefir, and sauerkraut).
Incorporate traditional foods into your diet. If possible, include meats from animals that are grass-fed and eggs from chickens that are pastured. Pastured eggs are one of the most nutrient dense foods around because they have everything necessary to create a whole chicken.