Reconnect To Nature
Naturopathy is the art, science, and philosophy of nature. Herbalism reconnects us to our true nature and the body's self-healing ability. Plant wisdom works with the body's wisdom to heal as one.
As part of nature, we are both physical and energetic beings, the seen and the unseen. It is essential to address all our aspects; body, mind, and spirit to come into balance for full health and vitality. To focus solely on the physical is to work in fragments.
Health is our natural state. Disease is the absence of health. Chronic disease results from nutrient deficiencies, toxicities, and stress that accumulate over time. It results from self-limiting beliefs that hold us back from reaching our potential.
Natural healing begins with eating whole foods close to the earth. It means using plants to cleanse the body of chemicals and heavy metals, and heal the center of the immune system, the gut.
It means reconnecting to your inner child to act on your gifts. You are here to share your gifts. The life journey is a healing journey.
Are you ready to be your own healer?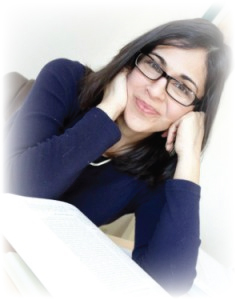 Rosanne Lindsay is a Naturopath, certified by the American Naturopathic Medical Certification Board, an Herbalist, and a Healer with the Turtle Island Provider Network. She holds graduate degrees from Trinity School of Natural Health in Naturopathic medicine and from the University of Chicago's School of Public Health in Environmental Health Science. She utilizes herbalism by creating custom tincture formulas for clients, matching plant qualities to people, for dramatic results.
Rosanne discovered her gifts as a healer through her own journey of reversing Profound Hypothyroidism naturally.
Her mission is to guide others to heal themselves using body-mind-spirit medicine. She consults in person and online. She is a writer/blogger, speaker, podcaster, and author of two books, 'The Nature of Healing, Heal The Body, Heal The Planet' and 'Free Your Voice, Heal Your Thyroid, Reverse Thyroid Disease Naturally.' Listen to her podcasts at Blogtalkradio.
Rosanne serves as president of the National Health Freedom Coalition (NHFC) working to protect the rights of unlicensed holistic healers, as well as to protect access to natural modalities for all.